We are forming a coalition of organizations in Switzerland working on important Values of Internet Technologies to establish a public platform where citizens can get access to important information, and create opportunities for collective learning and action.
We start by setting a regular monthly appointment, every 7th of the month at 7pm.
The events (courses, workshops, panels) will take place at L200 collective space, a very central and accessible location in Zurich, at Langstrasse 200.
Online participation will be possible through the 7at7 online room, hosted by Digitale Gesellschaft with the open source software BigBlueButton.
This is the current programme:
Confirmed hosts of events (in alphabetical order): CCC-CH, Digitale Gesellschaft, ISOC-CH, NetHood, pEp Foundation, Open Network Infrastructure, SGMK.
Contact us to stay informed and/or organize one of the events.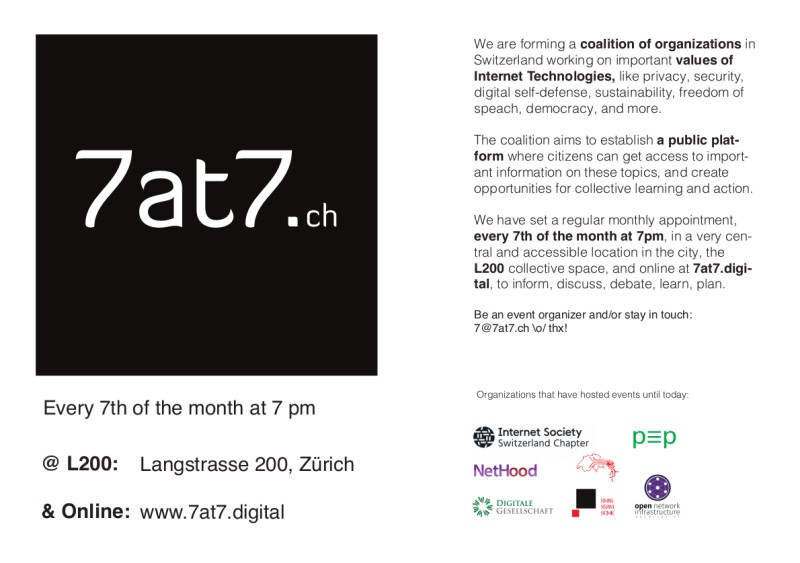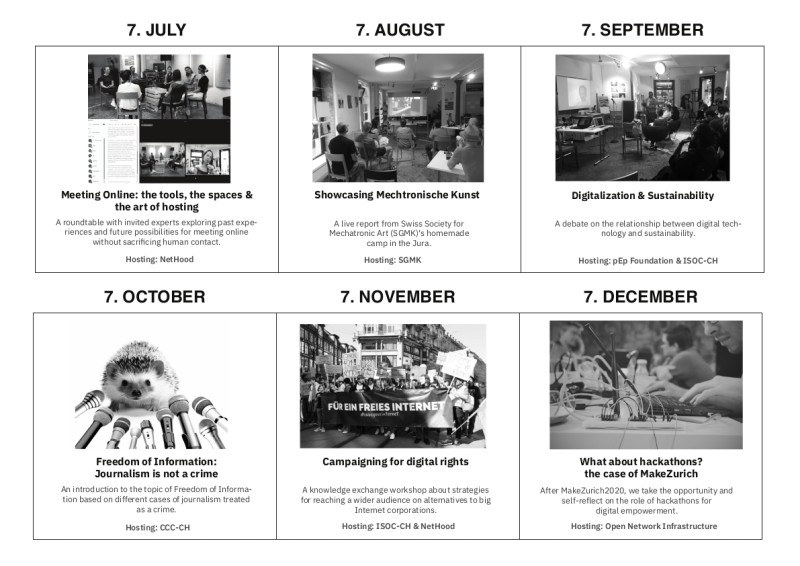 See more posters