May 7th, 2020 at 7pm
Basic computer protection and security of messengers and video conferences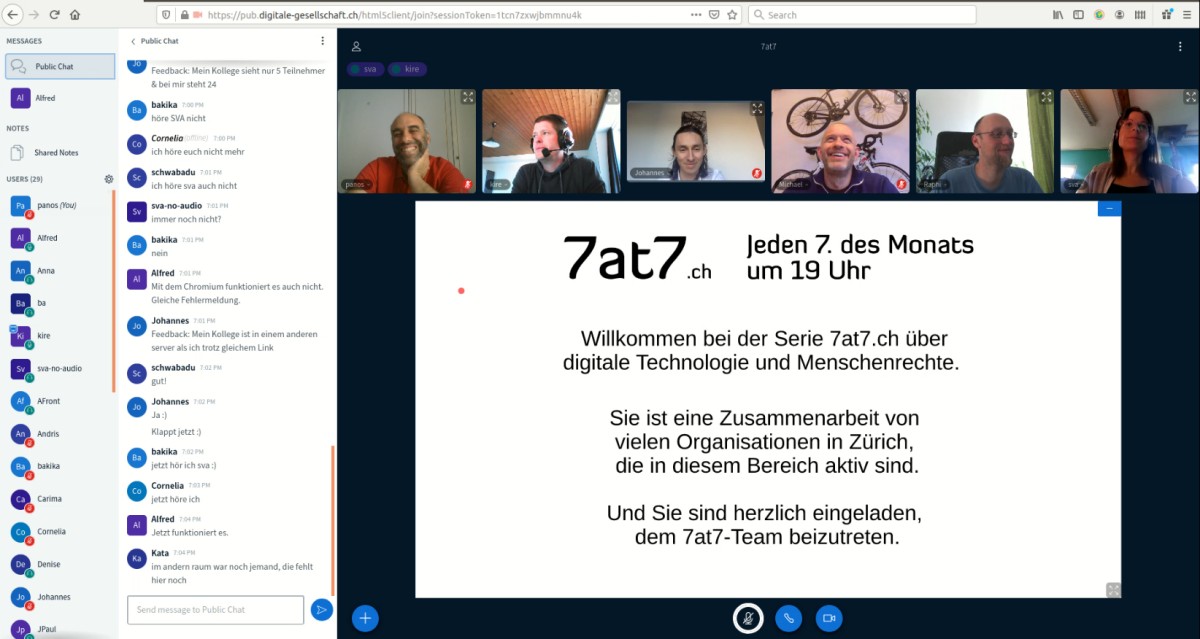 [
event announcement
]
The Digitale Gesellschaft inaugurated the 7at7 series with an online course on digital self-defence, hosted on a BigBlueButton web conferencing and e-learning server.
Course material:
- Slides on basic computer protection [
DE
|
EN
]
- Slides on security of messengers and video conferences [
DE
|
EN
]
- A short guide to digital self-defense [
DE
]
In addition to the course material, a collection of key organizations, resources, concepts structured around important Values of Internet Technologies (VIT) is under construction.
You can participate in the process by joining the 7at7 room at Digitale Gesellshaft's riot/matrix chat server (recommended platform for collaboration in groups), where you can report on your experiences with the recommended tools, share related resources, raise questions, and in general contribute to the knolwedge base that is being created.